🐾 Doubledoodles 🐾
Due January 2024
$2495.00 Each
Mom
Luna is super smart and loves to do tricks. She follows your lead in whatever you want her to do. She is also very loving and affectionate. An overall great dog! She has been health tested and weighs 33 pounds. Luna is a Sheltidoodle or a Sheltipoo, a Shetland Sheepdog bred to a Poodle.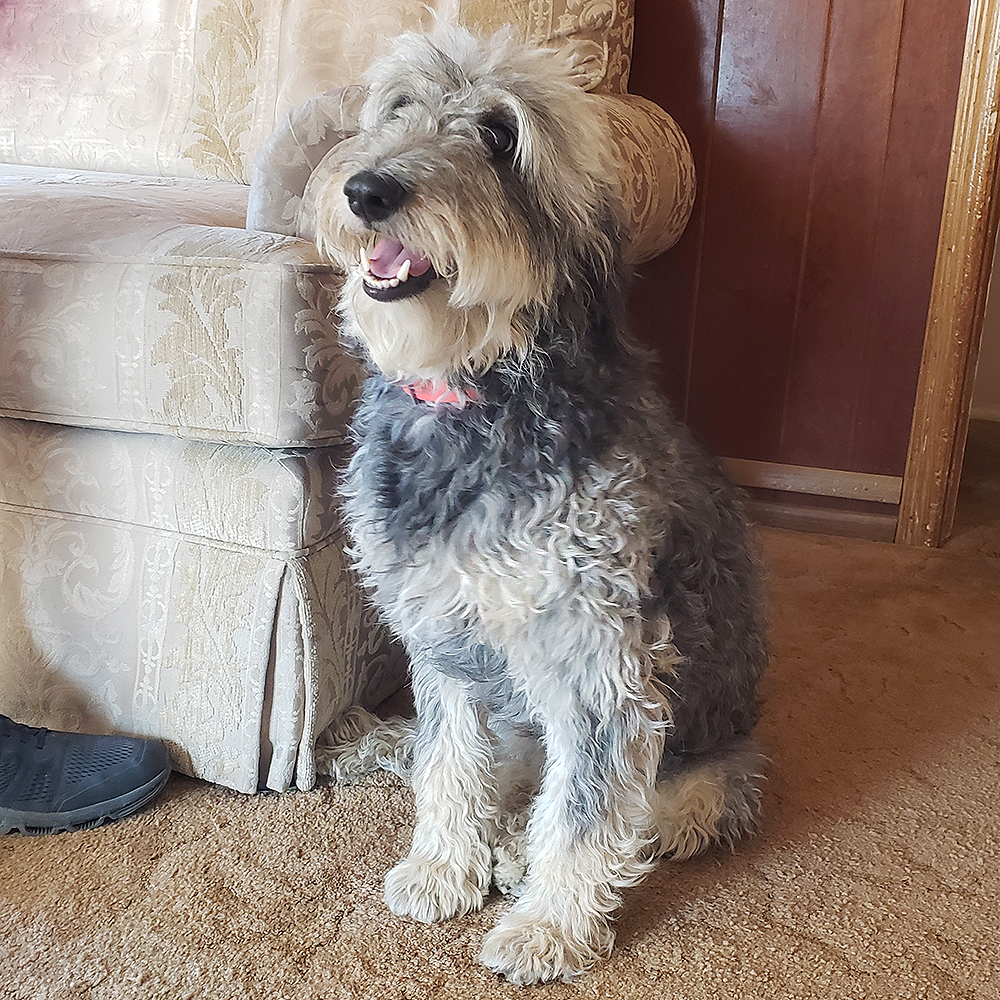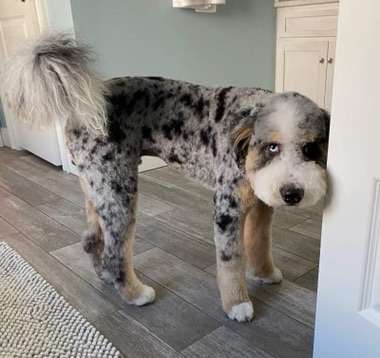 Dad
Patch is a sweet and loving boy. He has been health tested and is clear of genetic diseases. He has also been hip certified. He weighs 38 pounds. Patch is an F1 Bernedoodle.
Luna and Patch previously had such gorgeous puppies that we are matching these two up for a second litter! Pups will weigh about 35 pounds as adults.
These babies will be born in January 2024.
All the puppies in the first litter have beautiful wavey/curly low to non-shedding coats. The intelligence and trainability of a Shetland Sheepdog is hard to beat. Add the calm disposition of the Bernese Mountain dog and the benefit of the non-shedding poodle and you have a wonderful Designer dog.
All of our puppies are raised with lots of love. They also come with a 2-year health guarantee. They'll be up to date on shots, dewormers, and will have their dew claws removed. They'll also have a veterinarian examination. Lastly, when it's time for them to go to their forever home, they'll bring a collar, leash, blanket, toy, and a small bag of food so they can easily adjust.
Pups will receive ENS and ESR to help strengthen them physically and against stress. These simulations are given to the puppies for two weeks when they are very young. It is proven to have a lot of lifelong benefits.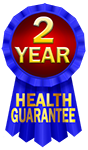 All our parents are health tested and all puppies come with a two-year health guarantee!
For more information or to place a deposit, please call or text
Diane (801-726-9772) or email her using the form below.