🐾 Golden Mountain Doodles / Doubledoodles 🐾
Marley and King Louie are due to have their sweet babies on July 17, 2023.
We are hoping for beautiful traditional tri-colored and merle tri-colored puppies.
They will be nice small dogs, averaging in adult size at only 16 pounds.
They should be great for allergy sufferers and should not shed at all.
These little pups are sure to have wonderful temperaments acquired from their Bernese Mountain Dog and Golden Retriever ancestry along with the intelligence and much-desired non-shedding genes from the poodle. This particular Doubledoodle mix is also known as the Golden Mountain Doodle.
Most pups should have wavey to lightly curly coats.
Prices will range from $1595.00 to $2995.00 depending on the coloring and markings.
Get your deposit in now. Reservations will be made in order of deposits received.
Mom
Marley is our playful, fun and loving, Mini Multi-Generation Bernedoodle. She is an emotional support animal and is a greatly loved family companion. Marley is a very healthy and happy girl. She has been health tested. Marley weighs 20 pounds and doesn't shed.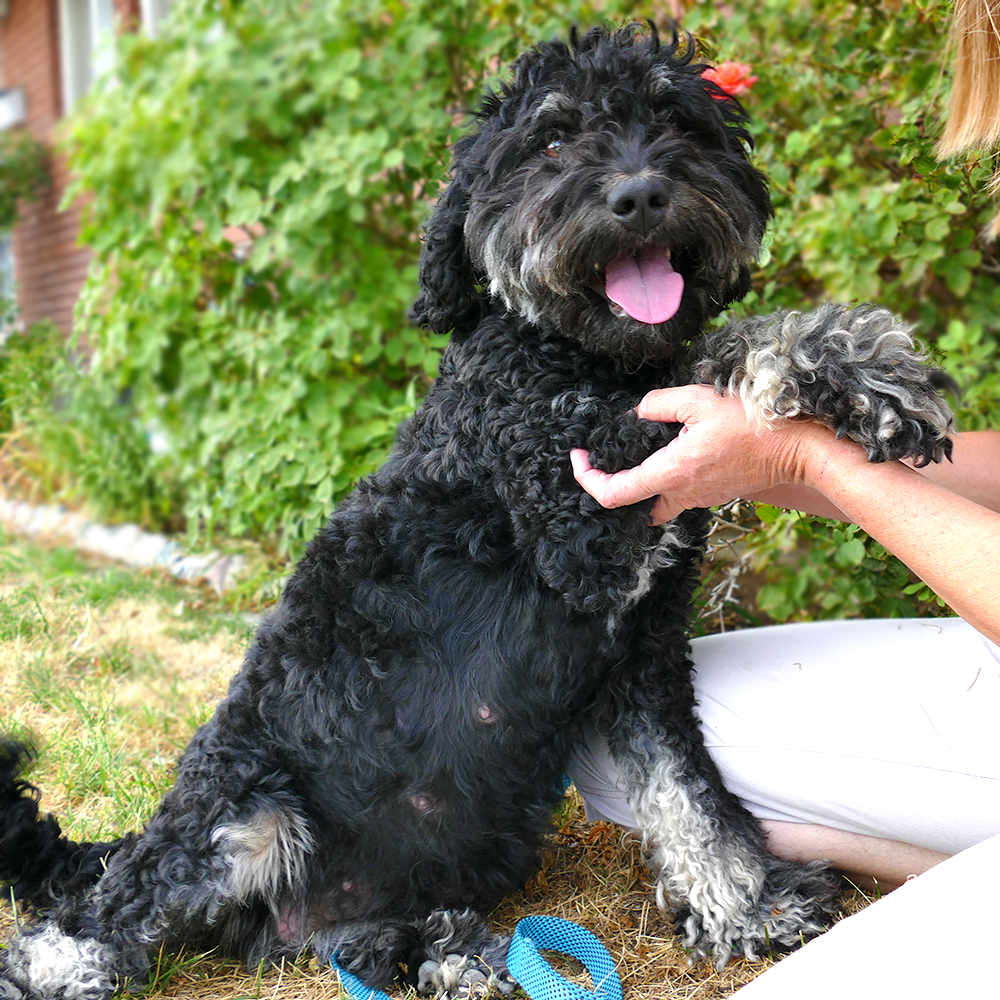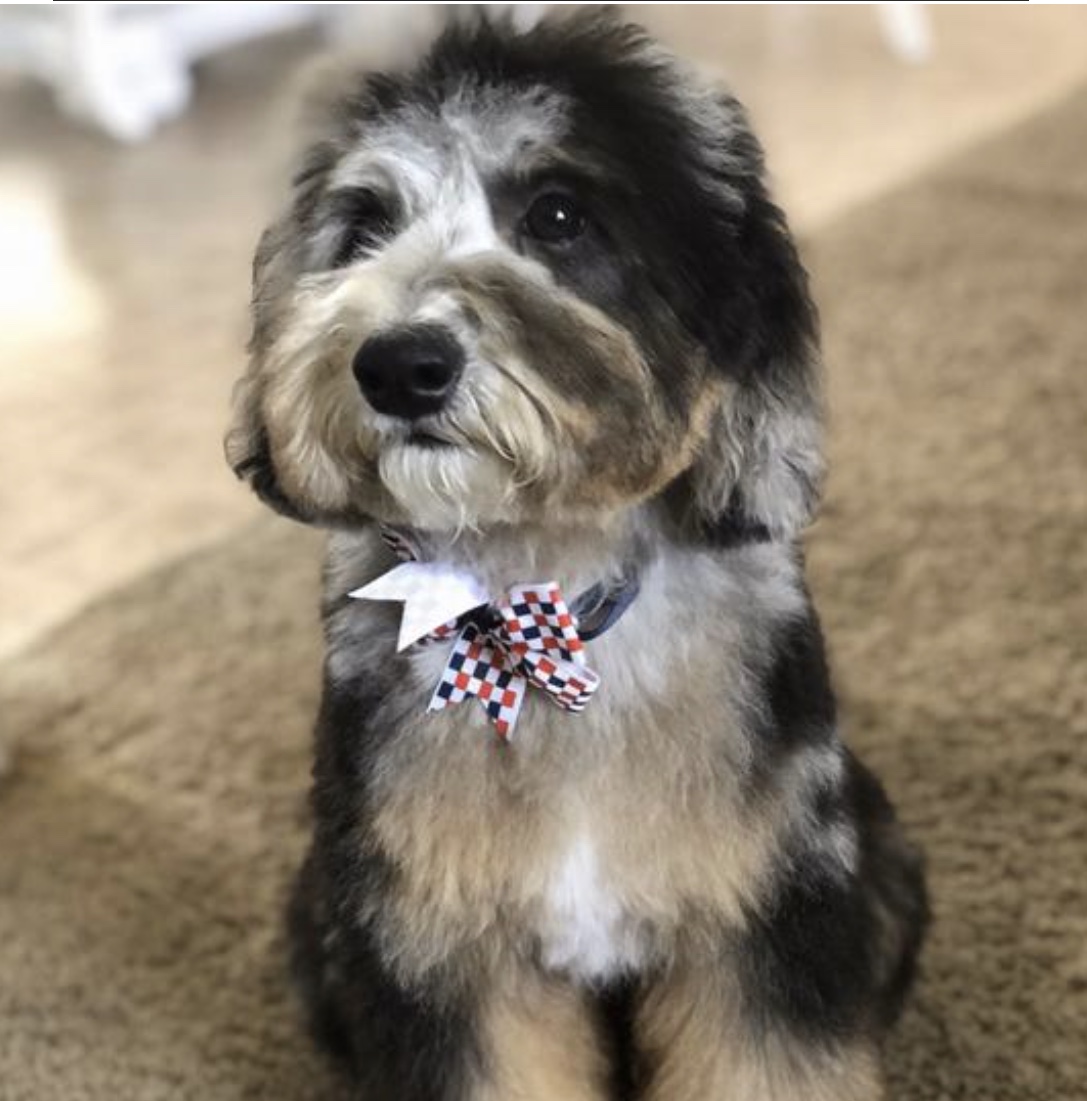 Dad
King Louie is an amazing Tri-colored merle, mini goldendoodle. He weighs 12 lbs, has a super soft wavy coat and an easy-going temperament. He lives with and entertains two boys and one girl and their parents who take him on a walk to give him a break from the kiddos. King Louie has been genetic and health tested, heart hips and eyes. He has double non-shed and double furnishings genes. His pups should not shed at all.
For more information or to place a deposit, please call or text
Diane (801-726-9772) or email her using the form below.