🐾 Multigeneration Goldendoodles 🐾
Due May 24
$995.00 Each
Text 801-726-9772 to reserve your puppy today and get the best selection!
Mom
Millie is excited to announce her first litter! She has a wide variety of color genetics, and we are excited to see what stunning pups she has! She carries for parti, phantom, tuxedo, apricot, black, chocolate, and sable. Millie has been health tested and is clear of genetic diseases. She weighs 45 pounds, is non-shedding and has kept her beautiful and unique coloring. She is a super smart, fun, and loving girl.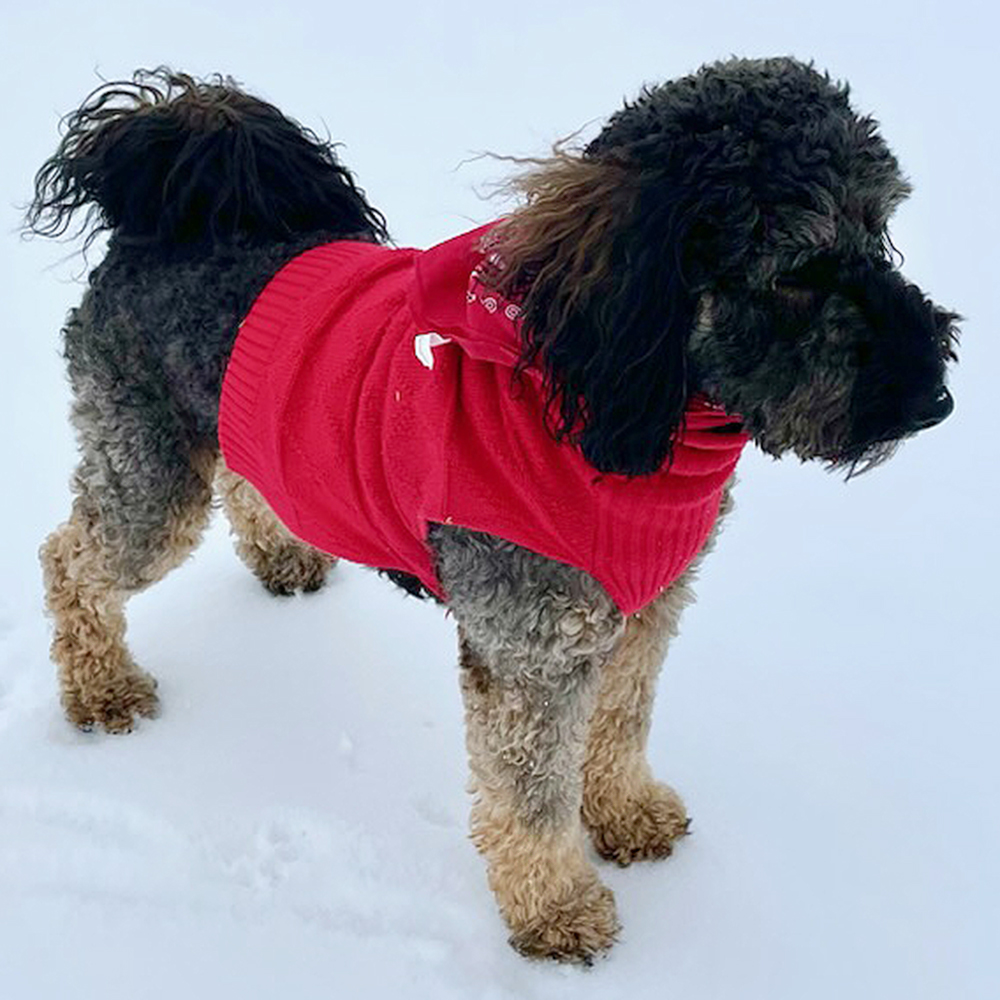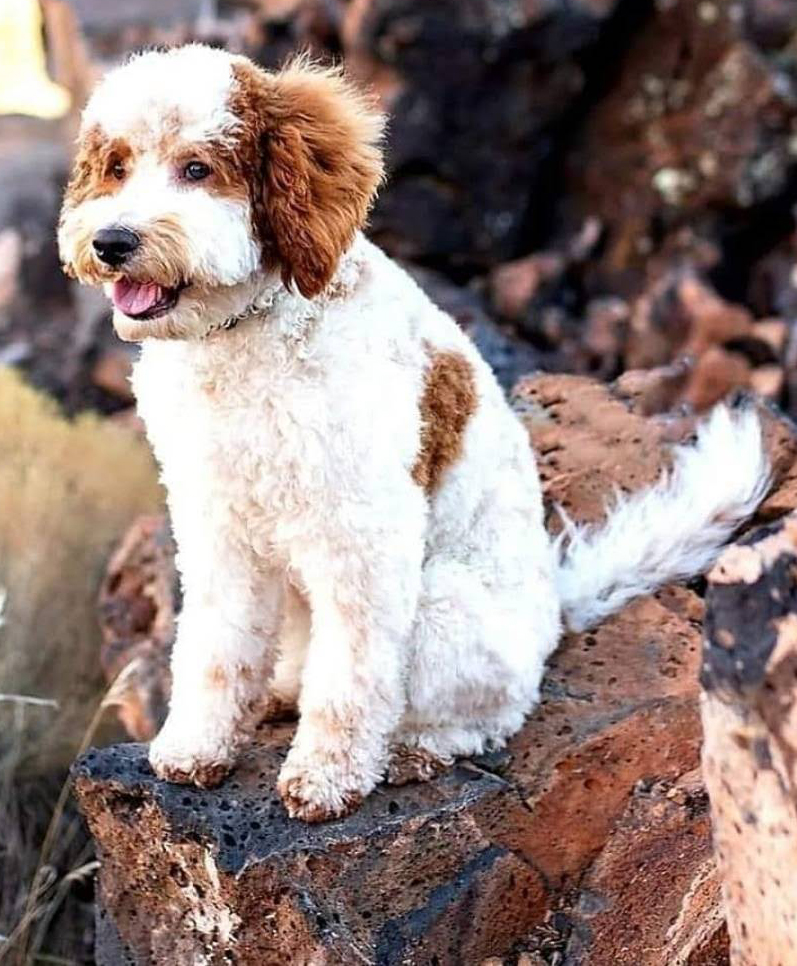 Dad
Nacho is a gorgeous non-shedding micro-mini Goldendoodle. He weighs 18 pounds. He has been health tested and is clear of genetic diseases. He has had his hips tested and rates good. Nacho has not faded and has kept his deep red coloring. He is a sweet, wonderful boy and has sired many beautiful pups!
Millie and Nacho's beautiful multigeneration Goldendoodle pups are on their way!!!
These pups should be non-shedding and non-fading!
We are expecting a wide variety of color choices!
Pups should mature to be around 30 pounds as adults!
Both parents are HEALTH TESTED AND CLEAR of all genetic diseases!
Both parents are non-fading! They have kept their beautiful deep coloring!
Their father, Nacho, has double furnishings genes. Combined with their very low-shedding mother, these pups should not shed at all! They should be great for allergy sufferers!
Puppies are due around May 24 and will be ready to join their forever families around July 24.
Get your nonrefundable $300.00 deposit in for first choice from this litter!
Choices will be made in order of deposits received.
These puppies will be raised with a lot of love and attention and will make amazing family companions!
Both parents are well loved, adored, and beloved family members!
Pups will receive Early Neurological Stimulation, strengthening them physically and mentally. It helps them tolerate stress better and even gives them greater resistance to disease. They will also receive Early Sent Introduction, which helps them to recognize scents and can help them to be better service dogs.
Pups will also begin house and crate training!
We accept Venmo and PayPal!
Get your deposit in today!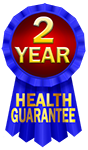 All our parents are health tested and all puppies come with a two-year health guarantee!
For more information or to place a deposit, please call or text
Diane (801-726-9772) or email her using the form below.
These are photos of first cousins with very similar genetics. We expect this sort of variety in Millie's pups!